St James E-News
17th March 2023
Welcome to the St James Primary School's E-News, a weekly roundup of the latest news and events at the school
School Notices
St James Primary Bake Off Final - the final takes place on Thursday 23rd March and will be judged on Friday 24th March. We would like all children to wear their house tee-shirts on Wednesday 29th March when the results are announced.
World Down Syndrome Day - is on Tuesday 21st March and we will be encouraging everyone to come in to school with their funkiest socks on for the 'LotsOfSocks' awareness campaign. Why LotsOfSocks? . . . well chromosomes under a microscope look like pairs of socks. People with Down Syndrome have an extra chromosome; in fact, they have three of the 21st chromosome rather than just a pair.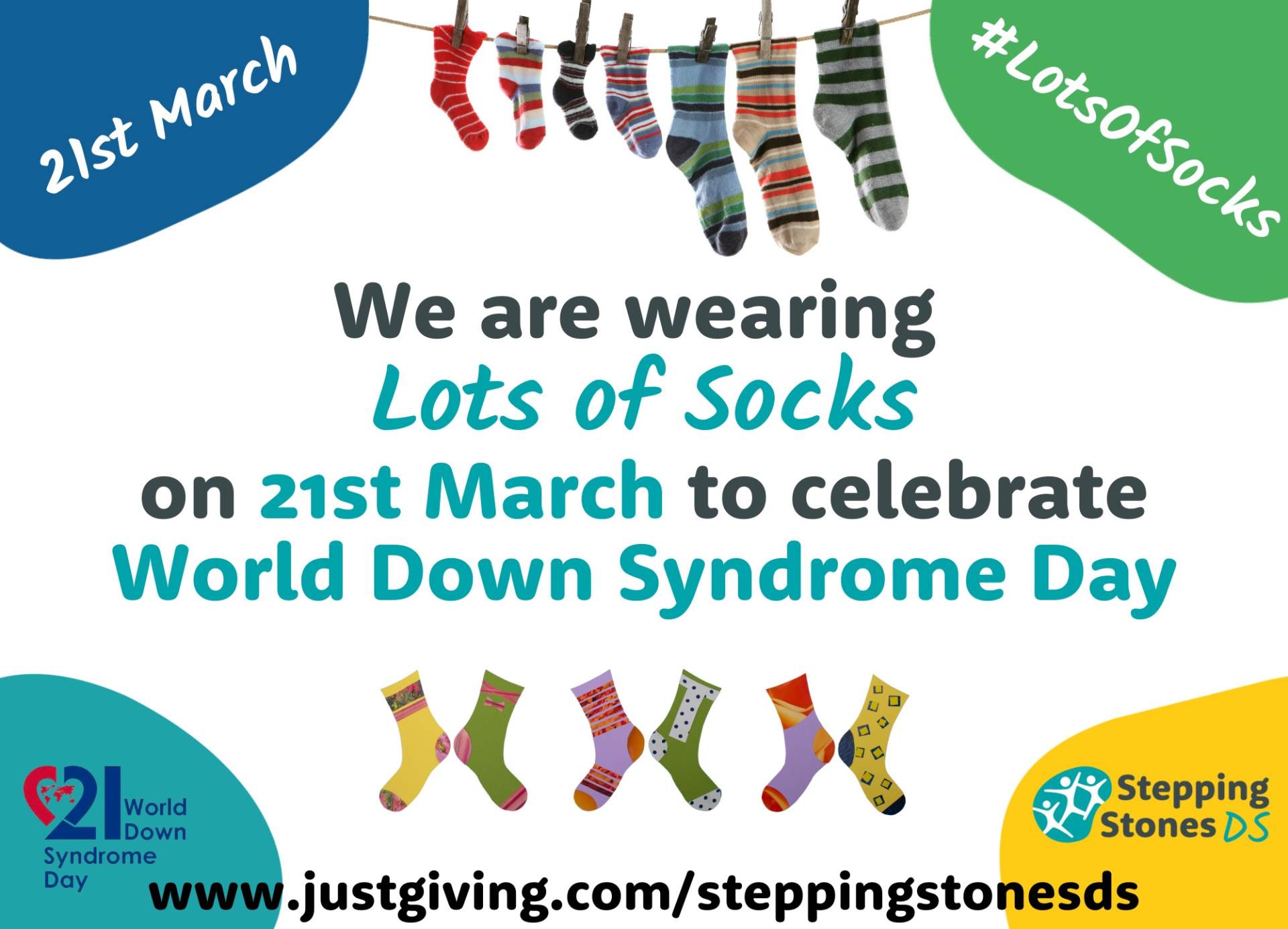 SAVE THE DATE - Anxiety Talk for Parents Tuesday 28th March 9am - we have invited NHS Primary Mental Health Worker, Nikki Brunton Smith, to St James Primary School to talk to parents. She will talk about understanding anxiety, how it presents and the solutions/strategies that can be used to support an anxious child. She will also offer a follow up session during which parents can drop in to ask specific questions about their child. Please see the letter on the Parent Portal. We are delighted that so many of you have said you would like to attend. Please help us plan how much space we need to allocate for this meeting by completing the online form here if you plan to attend.
St James Rocks - These rocks have been beautifully painted by our 'Colour Me Calm' lunchtime club. They will be hiding out and about very soon. Happy hunting! Please feel free to join our Facebook group; St James Rocks!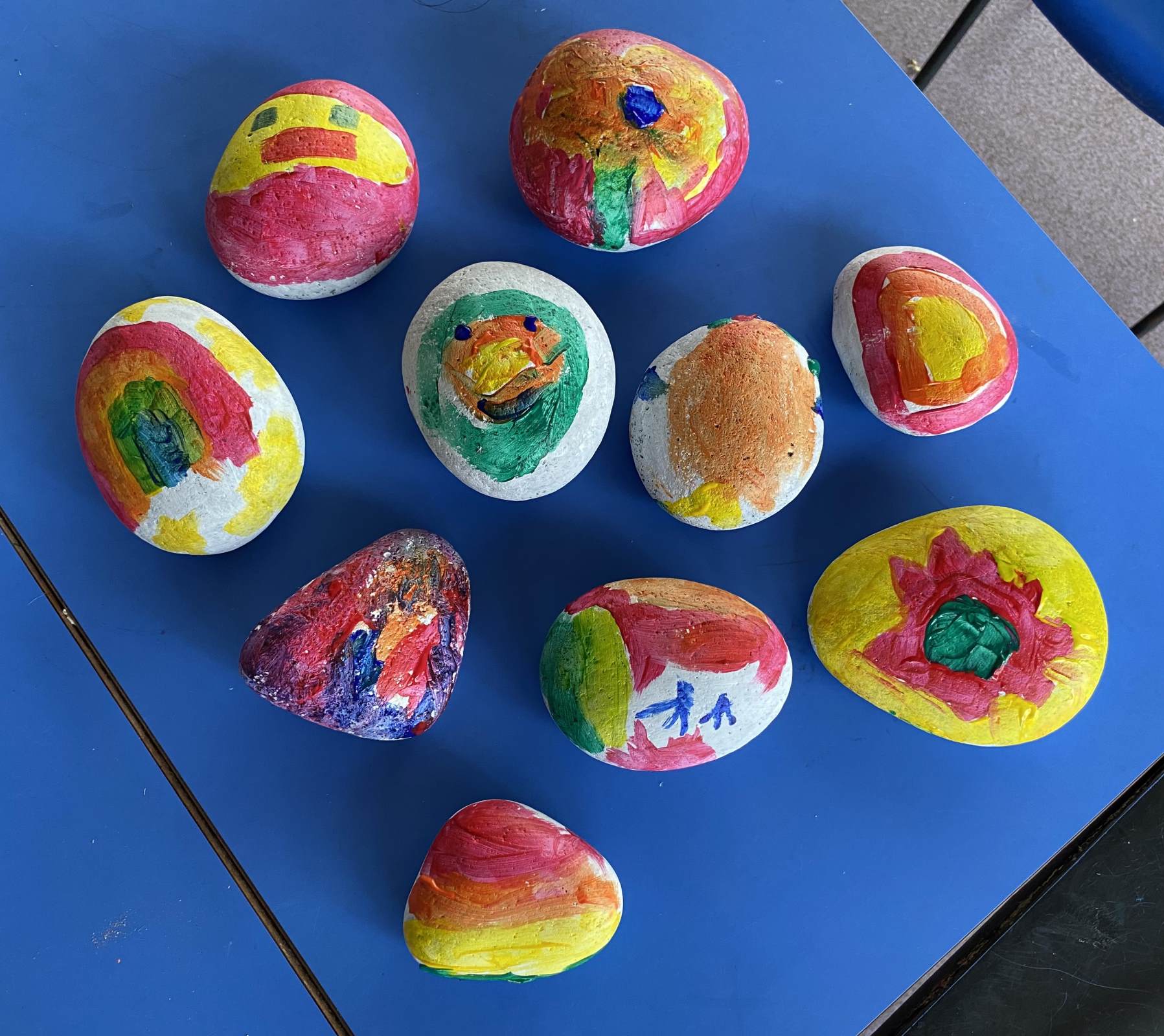 Broadwater School Parental Tours -
Parental tours for Year 5 Parents are now bookable. To book a tour, please telephone Mrs Sonya Turpin 01483 520622 (or email: s.turpin@broadwater.surrey.sch.uk) They currently have the following available:
Monday 27th March 9am-11am
Wednesday 19th April 9am-11am
Waverley Surrey Youth Games - parents have the opportunity to sign their Key Stage 2 children up for sports activities at the beginning of next term. Please see the flyer on the Parent Portal.
Easter Holiday Activities on our Advertising Hub - have you discovered the Advertising Hub on our website? This is where we share all sorts of opportunities for children's activities and family events, many are inexpensive and some are free! Click here to have a look.
Drop in sessions with our Home School Link Worker, Helen Owen - The role of the Home School Link Worker (HSLW) is to support families with a range of issues at home or at school. 1:1 sessions are available on Wednesdays. To book an appointment, email Helen on hslw@st-james-elstead.surrey.sch.uk or ring the school office to request a call back.
Letters This Week
The following classes have had letters uploaded to the Parent Portal this week. Note: You will need to login to view this area.
Puffins
Kingfishers
Whole school
PTA News
Please click on the link below to find out about activities planned for this term.
News Blogs
Blog of the Week: Please click on the picture below to find out what Owls did whilst on their trip to Wisley this week.
Click below to view all the latest News Blogs:
Dates For Your Diary
View the school calendar for the latest information
School Meals
View this week's school menu
Safeguarding Information
School Policy on Granting Leave of Absence
Advertising Hub
Please see latest from our advertising hub: